Turn any wall into a White Board
Inspire your office, school room or clients by turning any wall space into a fully functioning whiteboard.
Collaborate and inspire creative and efficient workflow in your space by transforming any existing wall into a fully functioning whiteboard. Our professional team of installers will ensure you are setup and running with minimal fuss. We begin by sanding the wall and repairing any minor defects. This allows us to attain the perfect surface for writing before applying the undercoats and top coats. The entire process takes two days and is Eco-friendly so it wont leave an odour.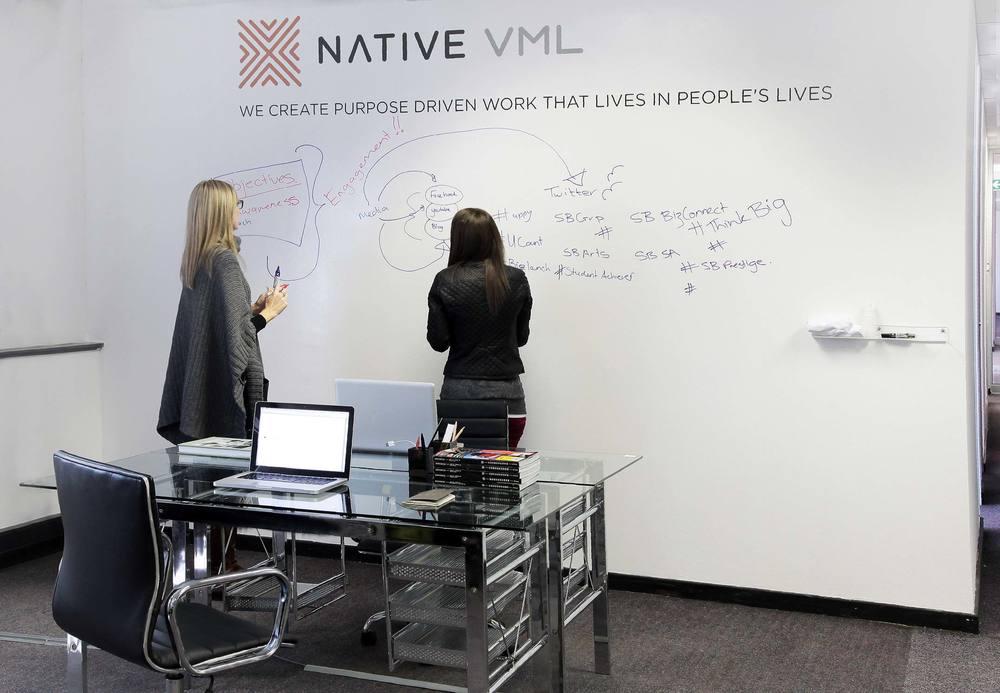 For the Perfect Collaboration
5 Year Warranty
Each Whiteboard wall we install comes with a standard 5 year warranty against cracking, peeling, staining or yellowing.
Eco-Friendly
The unique White Board paint we use is water based and is virtually free from fumes making it safe for use in small confined spaces or large open plan offices without disturbing workflow.
Compatible with most dry-eraser markers
We recommend the following pen brands: Staedler, Penflex, BIC, Edding, Artline, and Pilot.
Erases perfectly every time
No scrubbing with harsh chemicals. Perfectly erase all areas using either a microfiber cloth or a foam eraser.
Get a complimentary quote